Construction Project Management
With extensive new construction and renovation project management experience, we will keep your project operating on time and within your budget.
With extensive new construction and renovation project management experience, we will keep your project operating on time and within your budget.
The success of a project lies in the details. We have years of experience managing complicated renovation projects and extensive tenant construction. Our team knows the steps, has a process to follow and brings countless relationships to any given construction project.
CRESCO Playhouse Square Management leads clients through the construction process, directing the interviewing of qualified architects, engineers and general contractors. Once the team is assembled, we guide the client through budget preparation and design review, final print approval, the bidding process and selection of a qualified general contractor or construction manager before construction begins. All construction activities, change orders and invoicing are monitored to stay within budget. We also help you to maneuver through state and local regulatory codes with ease. The construction management team directs all of the construction trades, keeping your construction projects well-managed and finely tuned.
If you are considering expanding an existing building or starting new construction, as owners' representatives, the CRESCO Playhouse Square Management team can help get your project off the ground.
United Way of Greater Cleveland
THE CLIENT
United Way of Greater Cleveland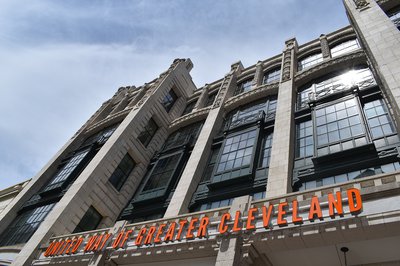 THE OPPORTUNITY
Initially United Way of Greater Cleveland requested that CRESCO Playhouse Square Management perform a building audit of all operational aspects of its facility to determine needed improvements. Since then we have been responsible for building maintenance operations and financial management including operational and capital budgeting.
The building had not gone through an extensive renovation in many years and much of the mechanicals and operational systems were outdated or obsolete. Because of the relationship we had built during our management of the building and our past experience managing capital projects, we were hired in 2019 to serve as owner representation for a major renovation of their offices.
THE RESULTS
We utilized our strong relationships with our industry partners to deliver a successful renovation project on time and under budget.
The building is now modern, energy efficient, with new mechanicals and operational systems. This included replacement of the entire HVAC system from district steam and chilled water with a boiler plant and rooftop AC units allowing for energy savings as well as incorporating temperature zones for better comfort control. The project also included improved lighting efficiency, better use of office space including increased visibility on Euclid Avenue, addition of collaboration spaces and a larger boardroom.
Learn More About Our Services
Whether you're looking for space or need real estate services, our team is ready to help.