Leasing Opportunities at Playhouse Square
The vibrant and diverse Playhouse Square District, with 5,000 employees and 200 companies sharing spaces along Euclid Avenue, is a connected and growing community that brings an array of people together each day.
Playhouse Square is a synthesis of theaters, offices, retail, restaurants and residential living, all of which add an exciting dimension to the workplace. Tenants and their employees can head to one of the many restaurants at lunch, where the servers learn them by name, and experience the buzz of a Broadway show's opening night in the evening. There's always something exciting happening.
The neighborhood, located between E. 12th Street and E. 17th Street, is easily accessible from all of the major highways leading into and out of downtown. Situated just east of Tower City, Quicken Loans Arena and the Cuyahoga County Justice Center, it's easy to avoid the city's main hustle and bustle, but just as easy to indulge in it. Public transportation options are plenty, with a free weekday trolley service and extensive RTA rail service.
If you would like to locate your business in the Playhouse Square District, visit https://www.crescorealestate.com/playhousesquare/.
Our Properties: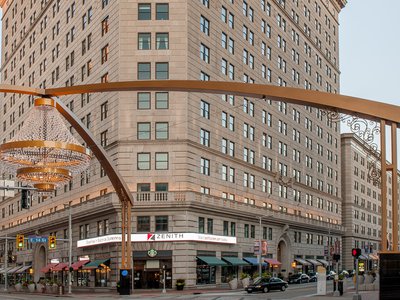 Over the years, the Hanna Building has been a popular choice for service companies who like the easy access in and out of the city.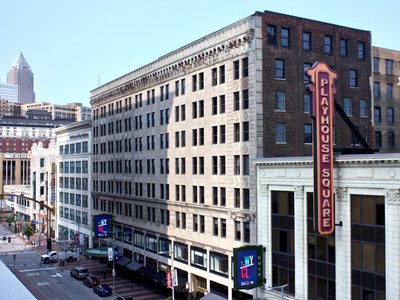 An understated gem in the Playhouse Square portfolio is The Bulkley. Named after Senator Robert Johns Bulkley, this 9-story historic office building was built in 1921.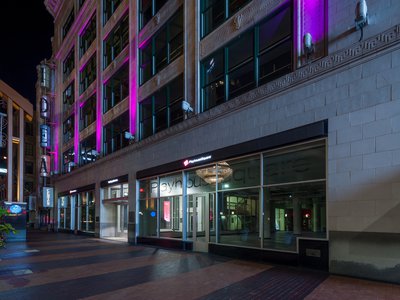 What attracts tenants to Idea Center is the energy of the tenant roster and the ability to utilize the base building infrastructure.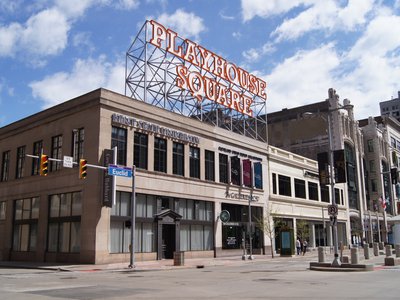 With more than 30,000 square feet of retail and office space, this building is located in the heart of Playhouse Square between East 13th Street and Euclid Avenue.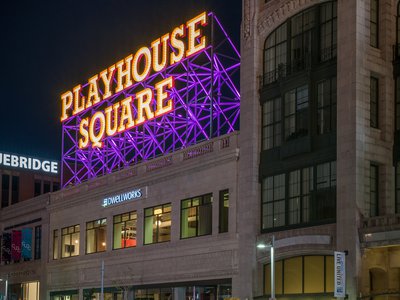 This historic 30,000 square foot building offers a unique blend of office and retail space in the heart of Playhouse Square.
Looking for commercial space?
Whether you're looking for office, industrial, or retail space in the Playhouse Square District or throughout Northeast Ohio, we can help you find the space for you!
If we don't have what you need, our talented team can find you the perfect space in the market.